Hug More - needlework - Toffee
$

60.00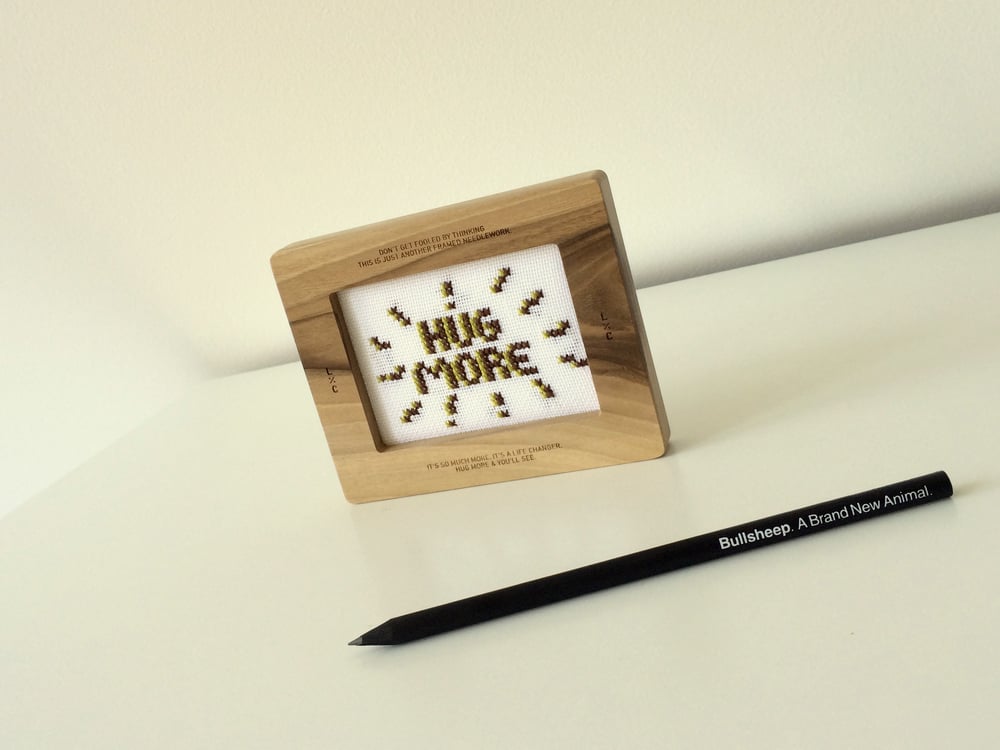 As we mentioned before, we truly believe that hugs have this amazing power to change a day, a month or even a life. This small and pretty reminder can do just that. It's a life changer!
--
Cross stitched by hand in an old Thonet rocking chair, framed in a solid piece of walnut and coated with few thin layers of varnish, it's designed & made with dedication and intention to bring people closer together. To evoke more understanding and more tenderness and of course, more hugs.
--
Each frame is closed with an engraved cardboard lid at the back, hitched with four little screws so you can easily open it and replace the content of the frame, if for some strange reason you ever come to that even stranger idea.
--
Width / 13 cm / 5.1 inch approx.
Hight / 10.5 cm / 4.1 inch approx.
Thickness / 1.7 cm / 0.7 inch approx.
--
This product is mostly made by hand, so please allow a week or so for manufacturing time. Once it's shipped you will receive an email notice and shipping confirmation. Also, these products are made from natural materials so you can expect some variations in color and wood grain.
--
Hug More. \o/
--
Share